Convert Your 8mm, 16mm or Super 8 Film & Movies to DVD, Bluray or mp4

Your memories are safe with us. So you can relax.
It only takes a few minutes to pack and ship your film. Then we take over. From free cleaning, repair, splicing, an even adding trailers and background music of your choice. All included when we transfer your 8mm, 16mm or Super 8 film into the digital format of your choice. Be it into DVD, Bluray or into mp4. For decades we've been industry leaders in film conversion quality and customer service, having served thousands of happy customers!

You're Worried About Quality
30 Years of industry leadership.

You Insist on Top Quality
Only use the latest technology.

You Want the Best
Staff have a B.A. in film & video.

You Expect Top Level Service
Highest star rating in the industry.

Your Memories Are Valuable
30 years & never lost a reel!

You Want Full Service
From cleaning & repair to digitizing.

You Need it Fast
Most orders done within 2 weeks.

You Have Quality Concerns
All done in our Redwood City, CA Lab.
We know that your family memories preserved on 8mm, 16mm or Super 8 are deteriorating every day. Preserving them by transferring them to DVD, Bluray or mp4 is of paramount importance. We have been industry leaders in that field for 30 years and take that responsibility very seriously.
Our staff are not only highly skilled, but each member of our team directly involved with your project has a B.A. in audio, video and film. Your memories are being transferred to your preferred digital format by skilled and experienced hands. All film is cleaned, repaired and spliced before we make the transfer. No shortcuts are taken.
Technology also plays a key role in the process, and for that reason we only use the latest and the most sophisticated equipment available. In addition, all the work is done at our Redwood City, California city lab, where we have complete control over the quality and over delivery times.
Convert 8mm, 16mm or Super 8 Film To DVD, Bluray or mp4 - CLICK HERE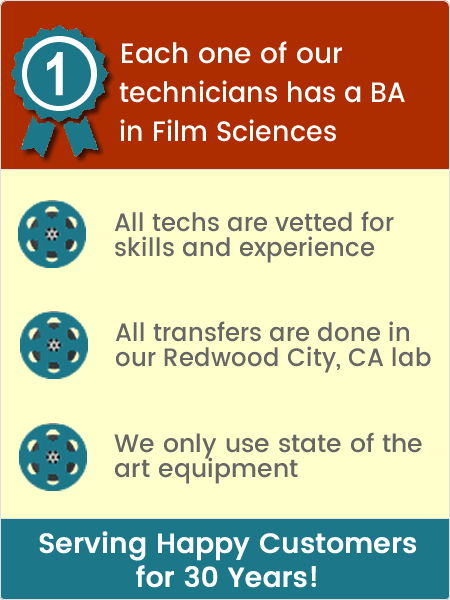 There's only an outside chance that you'd find a experienced home movie film conversion and transfer outfit locally in Kodak. And that's why you may need to consider Redwood Film Transfer. We have been looking after happy customers nationally for decades. And you don't even have to look over the fence. Because we're in your mailbox. Conversion of 8mm, 16mm or Super8 to DVD, mp4 or Bluray requires the use of skilled and quality experts and quality and field-tested equipment. Our history of dependability and delivery of quality results have made us the leading service provider. So what matters is offering a second-to none standard of quality. Just get a hold of us at Redwood Film Transfer and let us preserve your cherished memories.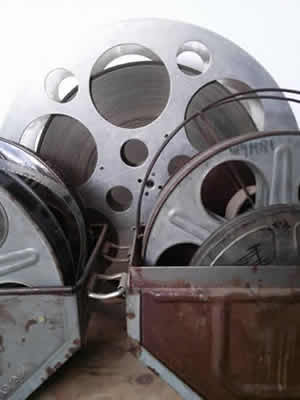 Investigate More about Specialized Services to Convert 8mm, Super 8 or 16mm to Bluray, mp4 or DVD in Kodak, TN
As Redwood Film Transfer, we have been loyally providing top-drawer service to ecstatic and loyal home movie film conversion, transfer and digitization customers right across the country for decades. The work is all done at our main processing facility. We only use the most up to date practices and there's no way that we'll take any shortcuts by employing second rate film transfer and conversion processes that can place your your beloved memories at risk. If you're looking for a service provider in Kodak to manage your film conversion and transfer request, then your travels end at your mailbox. It's fast and safe. Redwood Film Transfer has been single minded when it came to offering first class 16mm, Super8 and 8mm film transfer and convesion products and services by mail order across the country for two decades.

Film Transfer Services

Convert Super 8 to DVD

Convert 8mm Film to DVD

Convert 16mm Film to DVD
A reliable conversion and film transfer service provider has to openly disclose information about their specialized systems and their customer commitment values. Another relevant consideration for sourcing a a well skilled a highly capable be sure of how they proceed when facing tricky projects. At Redwood Film Transfer we provide perfect transparency about how we do what we do, and in relation to anything you would like to inquire about.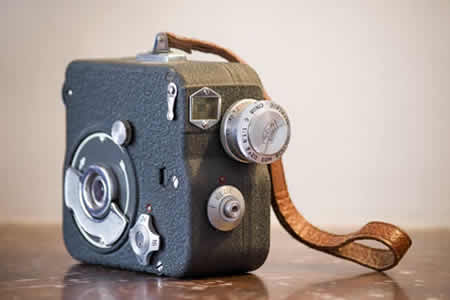 Benefits You Can Expect From a Redwood Film Transfer Specialist in Kodak, TN
Redwood Film Transfer is loyally provides outstanding customer service and to outperform all your wishes of quality of the results. We do suggest a broad range of options for converting your 8mm, 16mm or Super 8 film and home movies into digital formats. Whether you're considering conversion into mp4, DVD or Bluray, or maybe into each one, it all depends on what you'd like. An elaborate list of services are made available right here. In the event that you just need a straightforward film or home movie conversion into digital format, or something elaborate. At Redwood Film Transfer, We have the technology to securely convert and transfer film and home movies into varied choices of formats. If you demand the highest level of care, then Redwood Film Transfer is your premium pick.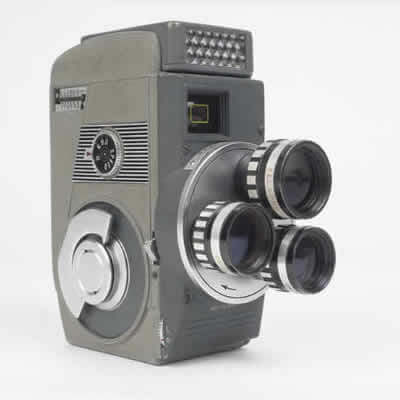 A Few Things About Deciding on a Skilled Film to Digital Conversion Service Facility
The first thing you'll need to do is determine if, like Redwood Film Transfer, they have wonderful comments and feedback from happy customers. Second, check that they perform the exact service you wish to engage. And finally, make sure that they only work with the highest quality of employees and technology to meet your needs. Unquestionably, with Redwood Film Transfer, we'll leap over your expectations.
8mm, 16mm and Super 8 Film Transfer & Conversion - CLICK HERE
Identifying a Reliable Provider to Convert 16mm, Super 8 or 8mm to DVD, Bluray or mp4 in Kodak, TN
It really is crucial for what you you want to achieve, that you select a very competent technician learned in the kind of film to digital conversion you need. Whether it's a basic conversion job of Super 8 home movies to digital, Redwood Film Transfer is the perfect choice for quality and dependable service. You may not fully realize the concern about engaging the services of a home film and movie conversion pro until later. Then you have more problems to deal with. And will have to convert your film again. Don't settle for bargain priced film conversion choices because your dearest memories are at risk.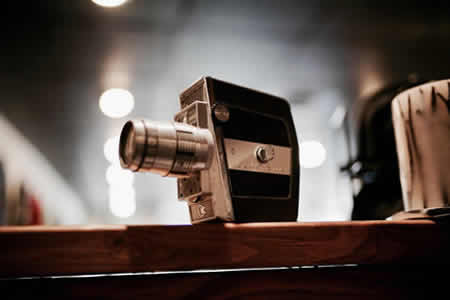 Converting 8mm Film to Digital as DVD, mp4 or Bluray in Kodak, Tennessee
Redwood Film Transfer has top notch skills for handling all types of film to digital conversion projects. It might be an easy conversion of 8mm, 16mm or Super8 to DVD, Bluray or mp4 or a more iffy task like film restoration and enhancement, or correcting the footage of the 8mm home movie so we'll be able to convert 8mm Film to Digital, or to convert 8mm Films to DVD as part of the job to digitize 8mm Film. The process of transferring 8mm home movies to digital, whether it's 8mm reels to DVD or to Bluray, compels intense attention. HD film scanning and 8mm movie conversion are not DIY friendly jobs. It commands experience, special skills and costly equipment. Each day we take orders for university jobs too. For 8mm film transfer to DVD and 8mm movies to DVD the most common requests are for straight conversion to DVD. Super 8 film Transfer to Bluray is a principal request that we're very skilled at doing. Our expertise is acknowledged for serving customers who're planning to digitalize 8mm films. Our customers reach us coast to coast, even from Kodak. We're very proud of our knowledgeable film digitization experts, effortlessly reachable in all quarters of Tennessee.
We Convert Super 8 Film to Digital: Into DVD, Bluray or DVD With Skill and Care
Searching for a Super 8 home movie conversion service? Redwood Film Transfer has earned the position of most trusted HD film scanning service in Kodak. In the event that you need a service to convert Super 8 film to digital or convert Super 8 films to DVD, you'll likely find exactly what you need right here. A standard commission for us is a Super 8 film transfer to Bluray or Super 8 reels to DVD. Our capabilities to digitize Super 8 film are trusted by our loyal customers. We only approve leading edge processes when we digitalize Super 8 films. Your Super 8 film transfer to DVD or Super 8 movies to DVD project will get loving and careful treatment. After all, your memories are at stake. Don't worry, our very capable professionals are highly competent at handling even the most challenging undertakings. If you're actively looking for a service provider to convert Super 8 home movies to digital, Redwood Film Transfer is able and equipped to not simply meet your needs but rise well above them.
Our Skilled Crew Convert 16mm Film to Digital Many a Time in Kodak
The training and experience supporting our knowledgeable HD film scanning pros is the best there is. It could be a 16mm home movie conversion by moving 16mm reels to DVD, or performing a 16 film transfer to Bluray, to digitalize 16mm films, Redwood Film Transfer veterans are comfortably reachable everywhere in Kodak. We appreciate that it'll require a well skilled staff to convert 16mm film to digital or to convert 16mm films to DVD. It could be a simple requirement to convert 16mm film to digital or to convert 16mm films to DVD, or something more complex. Even for the restoration of altered film sections. Our daily mission is to convert 16mm film to digital or to convert 16mm films to DVD.
Cities We Serve in Tennessee – Click Here
Zip Codes We Cover – Click Here
37010, 37012, 37013, 37014, 37015, 37016, 37018, 37019, 37020, 37022, 37023, 37025, 37026, 37027, 37028, 37029, 37030, 37031, 37032, 37033, 37034, 37035, 37036, 37037, 37040, 37042, 37043, 37044, 37046, 37047, 37048, 37049, 37050, 37051, 37052, 37055, 37057, 37058, 37059, 37060, 37061, 37062, 37064, 37066, 37067, 37069, 37072, 37073, 37074, 37075, 37076, 37078, 37079, 37080, 37082, 37083, 37085, 37086, 37087, 37089, 37090, 37091, 37095, 37096, 37097, 37098, 37101, 37110, 37115, 37118, 37122, 37127, 37128, 37129, 37130, 37131, 37132, 37134, 37135, 37137, 37138, 37140, 37141, 37142, 37143, 37144, 37145, 37146, 37148, 37149, 37150, 37151, 37153, 37160, 37161, 37166, 37167, 37171, 37172, 37174, 37175, 37178, 37179, 37180, 37181, 37183, 37184, 37185, 37186, 37187, 37188, 37189, 37190, 37191, 37201, 37203, 37204, 37205, 37206, 37207, 37208, 37209, 37210, 37211, 37212, 37213, 37214, 37215, 37216, 37217, 37218, 37219, 37220, 37221, 37228, 37232, 37234, 37235, 37236, 37238, 37240, 37241, 37242, 37243, 37246, 37250, 37301, 37302, 37303, 37304, 37305, 37306, 37307, 37308, 37309, 37310, 37311, 37312, 37313, 37317, 37318, 37321, 37322, 37323, 37324, 37325, 37327, 37328, 37329, 37330, 37331, 37332, 37333, 37334, 37335, 37336, 37337, 37338, 37339, 37340, 37341, 37342, 37343, 37345, 37347, 37348, 37350, 37351, 37352, 37353, 37354, 37355, 37356, 37357, 37359, 37360, 37361, 37362, 37363, 37365, 37366, 37367, 37369, 37370, 37373, 37374, 37375, 37376, 37377, 37379, 37380, 37381, 37383, 37385, 37387, 37388, 37389, 37391, 37396, 37397, 37398, 37402, 37403, 37404, 37405, 37406, 37407, 37408, 37409, 37410, 37411, 37412, 37415, 37416, 37419, 37421, 37450, 37501, 37544, 37601, 37604, 37615, 37616, 37617, 37618, 37620, 37640, 37641, 37642, 37643, 37645, 37650, 37656, 37657, 37658, 37659, 37660, 37663, 37664, 37665, 37669, 37680, 37681, 37683, 37686, 37687, 37688, 37690, 37691, 37692, 37694, 37699, 37701, 37705, 37708, 37709, 37710, 37711, 37713, 37714, 37715, 37716, 37721, 37722, 37723, 37724, 37725, 37726, 37727, 37729, 37731, 37737, 37738, 37742, 37743, 37745, 37748, 37752, 37753, 37754, 37755, 37756, 37757, 37760, 37762, 37763, 37764, 37765, 37766, 37769, 37770, 37771, 37772, 37774, 37777, 37779, 37801, 37803, 37804, 37806, 37807, 37809, 37810, 37811, 37813, 37814, 37818, 37819, 37820, 37821, 37825, 37826, 37829, 37830, 37840, 37841, 37843, 37846, 37847, 37848, 37849, 37852, 37853, 37854, 37857, 37860, 37861, 37862, 37863, 37865, 37866, 37869, 37870, 37871, 37872, 37873, 37874, 37876, 37877, 37878, 37879, 37880, 37881, 37882, 37885, 37886, 37887, 37888, 37890, 37891, 37892, 37902, 37909, 37912, 37914, 37915, 37916, 37917, 37918, 37919, 37920, 37921, 37922, 37923, 37924, 37929, 37931, 37932, 37934, 37938, 37995, 37996, 37997, 37998, 38001, 38002, 38004, 38006, 38008, 38011, 38012, 38015, 38016, 38017, 38018, 38019, 38023, 38024, 38028, 38030, 38034, 38037, 38039, 38040, 38041, 38042, 38044, 38047, 38049, 38052, 38053, 38055, 38057, 38058, 38059, 38060, 38061, 38063, 38066, 38067, 38068, 38069, 38075, 38076, 38079, 38080, 38103, 38104, 38105, 38106, 38107, 38108, 38109, 38111, 38112, 38114, 38115, 38116, 38117, 38118, 38119, 38120, 38122, 38125, 38126, 38127, 38128, 38131, 38132, 38133, 38134, 38135, 38136, 38137, 38138, 38139, 38141, 38145, 38147, 38148, 38150, 38151, 38152, 38157, 38159, 38161, 38163, 38166, 38188, 38193, 38194, 38197, 38201, 38220, 38221, 38222, 38224, 38225, 38226, 38229, 38230, 38231, 38232, 38233, 38236, 38237, 38238, 38240, 38241, 38242, 38251, 38253, 38255, 38256, 38257, 38258, 38259, 38260, 38261, 38301, 38305, 38310, 38311, 38313, 38315, 38316, 38317, 38318, 38320, 38321, 38326, 38327, 38328, 38329, 38330, 38332, 38333, 38334, 38337, 38339, 38340, 38341, 38342, 38343, 38344, 38345, 38347, 38348, 38351, 38352, 38355, 38356, 38357, 38358, 38359, 38361, 38362, 38363, 38366, 38367, 38368, 38369, 38370, 38371, 38372, 38374, 38375, 38376, 38379, 38380, 38381, 38382, 38387, 38388, 38390, 38391, 38392, 38401, 38425, 38449, 38450, 38451, 38452, 38453, 38454, 38456, 38457, 38459, 38460, 38461, 38462, 38463, 38464, 38468, 38469, 38471, 38472, 38473, 38474, 38475, 38476, 38477, 38478, 38481, 38482, 38483, 38485, 38486, 38487, 38488
States We Serve