Convert Your 8mm, 16mm or Super 8 Film & Movies to DVD, Bluray or mp4

Your memories are safe with us. So you can relax.
It only takes a few minutes to pack and ship your film. Then we take over. From free cleaning, repair, splicing, an even adding trailers and background music of your choice. All included when we transfer your 8mm, 16mm or Super 8 film into the digital format of your choice. Be it into DVD, Bluray or into mp4. For decades we've been industry leaders in film conversion quality and customer service, having served thousands of happy customers!

You're Worried About Quality
30 Years of industry leadership.

You Insist on Top Quality
Only use the latest technology.

You Want the Best
Staff have a B.A. in film & video.

You Expect Top Level Service
Highest star rating in the industry.

Your Memories Are Valuable
30 years & never lost a reel!

You Want Full Service
From cleaning & repair to digitizing.

You Need it Fast
Most orders done within 2 weeks.

You Have Quality Concerns
All done in our Redwood City, CA Lab.
We know that your family memories preserved on 8mm, 16mm or Super 8 are deteriorating every day. Preserving them by transferring them to DVD, Bluray or mp4 is of paramount importance. We have been industry leaders in that field for 30 years and take that responsibility very seriously.
Our staff are not only highly skilled, but each member of our team directly involved with your project has a B.A. in audio, video and film. Your memories are being transferred to your preferred digital format by skilled and experienced hands. All film is cleaned, repaired and spliced before we make the transfer. No shortcuts are taken.
Technology also plays a key role in the process, and for that reason we only use the latest and the most sophisticated equipment available. In addition, all the work is done at our Redwood City, California city lab, where we have complete control over the quality and over delivery times.
Convert 8mm, 16mm or Super 8 Film To DVD, Bluray or mp4 - CLICK HERE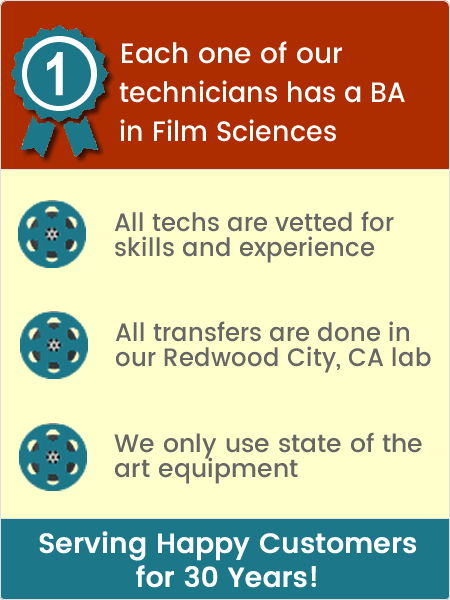 Redwood Film Transfer is intensely focused on providing world class customer service and to beat all your wishes of quality of the results. We offer you a great selection for converting your 8mm, 16mm or Super 8 film and home movies into digital formats. Whether you're looking at a conversion into Bluray, mp4 or DVD, or perhaps into all three, it all depends on what you'd like. An exhaustive range of options are tabled here on our website. Perhaps you only need a very basic film or home movie conversion into digital format, or something intricate. At Redwood Film Transfer, We have the required equipment to accurately transfer and convert film and home movies into different combos of formats. If you won't settle for anything but superior care and quality of service, then Redwood Film Transfer is your ideal choice.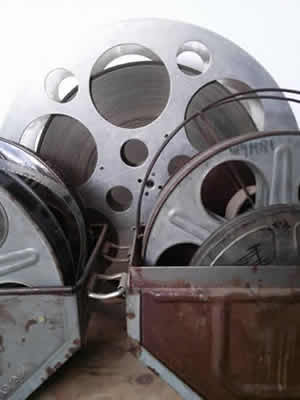 Converting 8mm Film to Digital as DVD, mp4 or Bluray in Ripon, California
Redwood Film Transfer has qualified pros for performing all kinds of film to digital conversion commissions. Whether it's a basic conversion of Super 8, 8mm or 16mm to Bluray, DVD or mp4 or a more precarious undertaking like film rejuvination, or fixing the 8mm home movie so we'll be able to convert 8mm Film to Digital, or to convert 8mm Films to DVD as part of the job to digitize 8mm Film. The job of transferring 8mm home movies to digital, whether it's 8mm reels to DVD or to Bluray, compels tremendous attention. 8mm movie conversion and HD film scanning is considerably above the-do-it-yourself level. If you want quality results. It calls for professional grade equipment and considerable training. Every single day we get requests from government and universities. 8mm film transfer to DVD and 8mm movies to DVD is the basic process of converting your footage to DVD format. Super 8 film Transfer to Bluray is a leading work we're trusted to do daily. Our team's qualifications are renowned for helping customers who're thinking to digitalize 8mm films. Although we're nationwide, we're also next door in Ripon. We're very proud of our experienced film digitization pros, conveniently available all over in California.

Film Transfer Services

Convert Super 8 to DVD

Convert 8mm Film to DVD

Convert 16mm Film to DVD
Things to Ask When Trying to Find a Service to Convert 16mm, 8mm or Super 8 to mp4, DVD or Bluray in Ripon, CA
A proven film transfer and conversion firm must honestly talk about their technical processes and their customer relations results. Another critical aspect of deciding on a choosing a firm is to be clear about how they respond to deal with Excellent technical proficiency is imperative to success. At Redwood Film Transfer we are proud to offer complete transparency about what we do, how we do it, and concerning anything you may be interested in finding out about.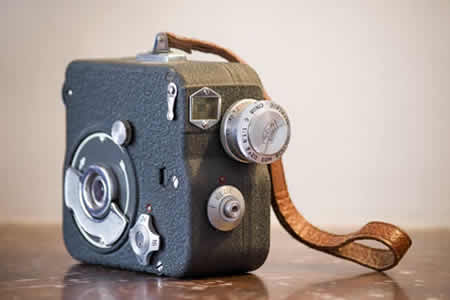 Reliable and Skilled Film to Digital Conversion Specialists Are Pretty Tough to Find in Ripon
It's doubtful that you'll find a qualified home movie film conversion and transfer specialist locally in Ripon. That's why you ought to consider Redwood Film Transfer. We've been helping thrilled customers nationally for more than two decades. And you don't even have to look over the fence. Because we're in your mailbox. Conversion of 8mm, 16mm or Super8 to DVD, Bluray or mp4 demands the engagement of skilled and quality experts and quality and field-tested equipment. Our history of dependability and delivery of quality results have made us the leading service provider. So our top priority is delivering high quality results. Contact us at Redwood Film Transfer and let us preserve your treasured memories.
Considering a Super 8 home movie conversion service? Redwood Film Transfer is the trusted HD film scanning service accessible in Ripon. Maybe, you need a service to convert Super 8 film to digital or convert Super 8 films to DVD, then you landed in the right place. Right here. We never take shortcuts when it comes to your Super 8 film transfer to DVD or Super 8 movies to DVD commission with us. Have no worry, our skilled professionals are very adept at handling even the most challenging functions. If you're searching for a company to convert Super 8 home movies to digital, Redwood Film Transfer is completely ready to not merely satisfy, but exceed your expectations.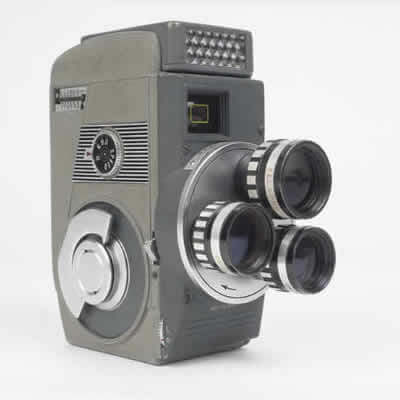 You may have located some film or home movies and plan to convert 8mm, 16mm or Super8 to DVD, mp4 or Bluray, or perhaps into multiple digital formats. Be very careful while shipping, storing and handling your home movie reels and film. Please don't try to clean your film! The film may become damaged. Film becomes old and brittle and it's exposed to risk of damage when cleaning or handling with household cleansers. We use very specific agents formulated for rescuing and cleaning your reels of film and home movies before converting them into digital formats. This part of our basic service. These are crucial factors in the process of conversion and transfer of all Super8, 8mm or 16mm to Bluray, DVD or mp4, and this important stage can't ever be escaped.
8mm, 16mm and Super 8 Film Transfer & Conversion - CLICK HERE
As Redwood Film Transfer, we have been pleased to provide second to none service to loyal and thrilled home movie film conversion, transfer and digitization customers nationally for more than two decades. Transfer of film, and all home movie conversions are completed at our top processing shop. We employ only the top rated processes and we'll never take chances by employing poor film conversion and transfer processes which may place your your valuable memories at risk. Redwood Film Transfer has been intensely focused on providing proven 8mm, Super8 and 16mm film conversion and transfer quality of service and product by mail order right across the country for decades.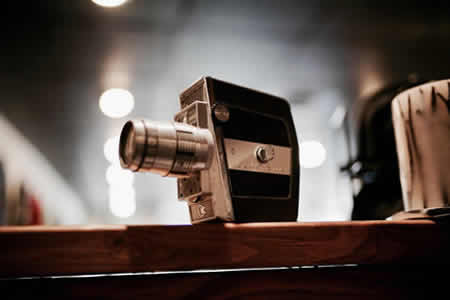 Selecting a Reputable Business to Convert 8mm, 16mm or Super8 to DVD, mp4 or Bluray in Ripon, CA
It's profoundly imperative for what you you want to gain, that you designate a trustworthy and skilled service professional well versed in the kind of film to digital conversion you need. Whether it's a basic conversion job of Super 8 home movies to digital, Redwood Film Transfer is the perfect choice for quality and dependable service. You might not fully realize the criticality of contracting the services of a home film and movie conversion veteran until later – when you have problems to deal with. And they're not repairable. Don't be enticed by unusually low priced film conversion choices because your prized memories are at risk.
Our Highly Skilled Specialists Convert 16mm Film to Digital Frequently in Ripon
The qualifications supporting our trusted HD film scanning specialists is the best there is. It's based on hundreds of hours to digitize 16mm film. That process requires extensive experience and learning. It might be a 16mm home movie conversion by taking 16mm reels to DVD, or performing a 16 film transfer to Bluray, to digitalize 16mm films, Redwood Film Transfer specialists are absolutely accessible in any place in Ripon. We're recognize that you'll require a very skilled agent to convert 16mm film to digital or to convert 16mm films to DVD. It could be a simple activity such as one to convert 16mm film to digital or to convert 16mm films to DVD, or something more sophisticated. Particularly for the rehabilitation of fragmented film footage. Core to our existence is to convert 16mm film to digital or to convert 16mm films to DVD.
Steps to Sourcing Out a Proven Film to Digital Conversion Service Provider
The first thing you need to do is find out if, like Redwood Film Transfer, they have excellent customer feedback. Also, double-check that they deliver the right service you're searching for. And third, satisfy yourself that they only utilize the best of skills and equipment to make sure you're going to get the best results and service available. Undoubtedly, with Redwood Film Transfer, we'll ensure that whatever your expectations are – we'll exceed them!
Cities We Serve in California – Click Here
Zip Codes We Cover – Click Here
90001, 90002, 90003, 90004, 90005, 90006, 90007, 90008, 90010, 90011, 90012, 90013, 90014, 90015, 90016, 90017, 90018, 90019, 90020, 90021, 90022, 90023, 90024, 90025, 90026, 90027, 90028, 90029, 90031, 90032, 90033, 90034, 90035, 90036, 90037, 90038, 90039, 90040, 90041, 90042, 90043, 90044, 90045, 90046, 90047, 90048, 90049, 90056, 90057, 90058, 90059, 90061, 90062, 90063, 90064, 90065, 90066, 90067, 90068, 90069, 90071, 90074, 90077, 90079, 90084, 90088, 90089, 90090, 90094, 90095, 90096, 90099, 90101, 90103, 90189, 90201, 90210, 90211, 90212, 90220, 90221, 90222, 90230, 90232, 90240, 90241, 90242, 90245, 90247, 90248, 90249, 90250, 90254, 90255, 90260, 90261, 90262, 90263, 90265, 90266, 90270, 90272, 90274, 90275, 90277, 90278, 90280, 90290, 90291, 90292, 90293, 90301, 90302, 90303, 90304, 90305, 90311, 90401, 90402, 90403, 90404, 90405, 90501, 90502, 90503, 90504, 90505, 90506, 90601, 90602, 90603, 90604, 90605, 90606, 90620, 90621, 90623, 90630, 90631, 90638, 90639, 90640, 90650, 90660, 90670, 90680, 90701, 90703, 90706, 90710, 90712, 90713, 90715, 90716, 90717, 90720, 90723, 90731, 90732, 90740, 90744, 90745, 90746, 90747, 90755, 90802, 90803, 90804, 90805, 90806, 90807, 90808, 90810, 90813, 90814, 90815, 90822, 90831, 90833, 90834, 90835, 90840, 90842, 90844, 90846, 90847, 90848, 90895, 90899, 91001, 91006, 91007, 91008, 91010, 91011, 91016, 91020, 91024, 91030, 91040, 91042, 91101, 91103, 91104, 91105, 91106, 91107, 91108, 91110, 91121, 91123, 91124, 91125, 91126, 91129, 91182, 91184, 91185, 91188, 91189, 91199, 91201, 91202, 91203, 91204, 91205, 91206, 91207, 91208, 91210, 91214, 91301, 91302, 91303, 91304, 91306, 91307, 91311, 91316, 91320, 91321, 91324, 91325, 91326, 91329, 91330, 91331, 91335, 91340, 91342, 91343, 91344, 91345, 91350, 91351, 91352, 91354, 91355, 91356, 91360, 91361, 91362, 91364, 91367, 91371, 91377, 91381, 91382, 91383, 91384, 91387, 91390, 91401, 91402, 91403, 91405, 91406, 91411, 91423, 91436, 91470, 91482, 91495, 91496, 91499, 91501, 91502, 91504, 91505, 91506, 91521, 91522, 91523, 91526, 91601, 91602, 91604, 91605, 91606, 91607, 91608, 91611, 91612, 91701, 91702, 91706, 91708, 91709, 91710, 91711, 91722, 91723, 91724, 91730, 91731, 91732, 91733, 91735, 91737, 91739, 91740, 91741, 91744, 91745, 91746, 91748, 91750, 91752, 91754, 91755, 91756, 91758, 91761, 91762, 91763, 91764, 91765, 91766, 91767, 91768, 91770, 91771, 91772, 91773, 91775, 91776, 91780, 91784, 91786, 91789, 91790, 91791, 91792, 91795, 91801, 91803, 91804, 91901, 91902, 91905, 91906, 91910, 91911, 91913, 91914, 91915, 91916, 91917, 91932, 91934, 91935, 91941, 91942, 91945, 91950, 91962, 91963, 91977, 91978, 91980, 91987, 92003, 92004, 92007, 92008, 92009, 92010, 92011, 92014, 92019, 92020, 92021, 92024, 92025, 92026, 92027, 92028, 92029, 92036, 92037, 92040, 92054, 92055, 92056, 92057, 92058, 92059, 92061, 92064, 92065, 92066, 92069, 92070, 92071, 92075, 92078, 92081, 92082, 92083, 92084, 92086, 92091, 92092, 92093, 92096, 92101, 92102, 92103, 92104, 92105, 92106, 92107, 92108, 92109, 92110, 92111, 92113, 92114, 92115, 92116, 92117, 92118, 92119, 92120, 92121, 92122, 92123, 92124, 92126, 92127, 92128, 92129, 92130, 92131, 92132, 92134, 92135, 92136, 92139, 92140, 92145, 92147, 92152, 92154, 92155, 92158, 92161, 92173, 92182, 92184, 92187, 92197, 92199, 92201, 92203, 92210, 92211, 92220, 92223, 92225, 92227, 92230, 92231, 92233, 92234, 92236, 92240, 92241, 92242, 92243, 92249, 92250, 92251, 92252, 92253, 92254, 92256, 92257, 92260, 92262, 92264, 92267, 92270, 92274, 92276, 92277, 92278, 92280, 92281, 92282, 92283, 92284, 92285, 92301, 92305, 92307, 92308, 92309, 92310, 92311, 92313, 92314, 92315, 92316, 92320, 92323, 92324, 92327, 92328, 92332, 92335, 92336, 92337, 92338, 92339, 92342, 92344, 92345, 92346, 92347, 92350, 92354, 92356, 92357, 92358, 92359, 92363, 92364, 92365, 92366, 92368, 92371, 92372, 92373, 92374, 92376, 92377, 92392, 92394, 92395, 92397, 92399, 92401, 92403, 92404, 92405, 92407, 92408, 92410, 92411, 92414, 92415, 92418, 92424, 92501, 92503, 92504, 92505, 92506, 92507, 92508, 92509, 92518, 92521, 92522, 92530, 92532, 92536, 92539, 92543, 92544, 92545, 92548, 92549, 92551, 92553, 92555, 92557, 92561, 92562, 92563, 92567, 92570, 92571, 92582, 92583, 92584, 92585, 92586, 92587, 92590, 92591, 92592, 92595, 92596, 92599, 92602, 92603, 92604, 92606, 92610, 92612, 92614, 92617, 92618, 92620, 92624, 92625, 92626, 92627, 92629, 92630, 92637, 92646, 92647, 92648, 92649, 92651, 92653, 92655, 92656, 92657, 92660, 92661, 92662, 92663, 92672, 92673, 92675, 92676, 92677, 92679, 92683, 92688, 92691, 92692, 92694, 92697, 92698, 92701, 92703, 92704, 92705, 92706, 92707, 92708, 92725, 92780, 92782, 92799, 92801, 92802, 92804, 92805, 92806, 92807, 92808, 92809, 92821, 92823, 92831, 92832, 92833, 92835, 92840, 92841, 92843, 92844, 92845, 92850, 92860, 92861, 92862, 92865, 92866, 92867, 92868, 92869, 92870, 92879, 92880, 92881, 92882, 92883, 92886, 92887, 92899, 93001, 93003, 93004, 93009, 93010, 93012, 93013, 93015, 93021, 93022, 93023, 93030, 93033, 93035, 93036, 93041, 93042, 93043, 93060, 93063, 93064, 93065, 93066, 93099, 93101, 93103, 93105, 93106, 93108, 93109, 93110, 93111, 93117, 93199, 93202, 93203, 93204, 93205, 93206, 93207, 93210, 93212, 93215, 93219, 93221, 93223, 93224, 93225, 93226, 93230, 93234, 93235, 93238, 93239, 93240, 93241, 93242, 93243, 93244, 93245, 93246, 93247, 93249, 93250, 93251, 93252, 93254, 93255, 93256, 93257, 93260, 93262, 93263, 93265, 93266, 93267, 93268, 93270, 93271, 93272, 93274, 93277, 93280, 93283, 93285, 93286, 93287, 93291, 93292, 93301, 93304, 93305, 93306, 93307, 93308, 93309, 93311, 93312, 93313, 93314, 93401, 93402, 93405, 93407, 93408, 93409, 93410, 93420, 93422, 93426, 93427, 93428, 93430, 93432, 93433, 93434, 93436, 93437, 93442, 93444, 93445, 93446, 93449, 93450, 93451, 93452, 93453, 93454, 93455, 93458, 93460, 93461, 93463, 93465, 93501, 93505, 93510, 93512, 93513, 93514, 93516, 93517, 93518, 93523, 93524, 93526, 93527, 93529, 93531, 93532, 93534, 93535, 93536, 93543, 93544, 93545, 93546, 93550, 93551, 93552, 93553, 93555, 93560, 93561, 93562, 93563, 93591, 93599, 93601, 93602, 93603, 93604, 93608, 93609, 93610, 93611, 93612, 93614, 93615, 93616, 93618, 93619, 93620, 93621, 93622, 93623, 93625, 93626, 93628, 93630, 93631, 93635, 93636, 93637, 93638, 93640, 93641, 93643, 93644, 93645, 93646, 93647, 93648, 93650, 93651, 93652, 93653, 93654, 93656, 93657, 93660, 93662, 93664, 93667, 93668, 93669, 93675, 93701, 93702, 93703, 93704, 93705, 93706, 93710, 93711, 93720, 93721, 93722, 93723, 93724, 93725, 93726, 93727, 93728, 93730, 93737, 93740, 93741, 93750, 93760, 93761, 93764, 93765, 93786, 93844, 93888, 93901, 93905, 93906, 93907, 93908, 93920, 93923, 93924, 93925, 93926, 93927, 93930, 93933, 93940, 93943, 93950, 93953, 93955, 93960, 94002, 94005, 94010, 94014, 94015, 94019, 94020, 94021, 94022, 94024, 94025, 94027, 94028, 94030, 94038, 94040, 94041, 94043, 94044, 94060, 94061, 94062, 94063, 94065, 94066, 94070, 94074, 94080, 94086, 94087, 94089, 94102, 94103, 94104, 94105, 94107, 94108, 94109, 94110, 94111, 94112, 94114, 94115, 94116, 94117, 94118, 94121, 94122, 94123, 94124, 94127, 94128, 94129, 94130, 94131, 94132, 94133, 94134, 94137, 94139, 94143, 94144, 94145, 94151, 94153, 94154, 94156, 94158, 94160, 94161, 94162, 94163, 94171, 94177, 94299, 94301, 94303, 94304, 94305, 94306, 94401, 94402, 94403, 94404, 94497, 94501, 94502, 94503, 94505, 94506, 94507, 94508, 94509, 94510, 94512, 94513, 94514, 94515, 94517, 94518, 94519, 94520, 94521, 94523, 94525, 94526, 94529, 94530, 94531, 94533, 94534, 94535, 94536, 94538, 94539, 94541, 94542, 94544, 94545, 94546, 94547, 94549, 94550, 94551, 94552, 94553, 94555, 94556, 94558, 94559, 94560, 94561, 94563, 94564, 94565, 94566, 94567, 94568, 94571, 94572, 94574, 94576, 94577, 94578, 94579, 94580, 94582, 94583, 94585, 94586, 94587, 94588, 94589, 94590, 94591, 94592, 94595, 94596, 94597, 94598, 94599, 94601, 94602, 94603, 94605, 94606, 94607, 94608, 94609, 94610, 94611, 94612, 94615, 94617, 94618, 94619, 94621, 94622, 94649, 94659, 94660, 94666, 94702, 94703, 94704, 94705, 94706, 94707, 94708, 94709, 94710, 94720, 94801, 94803, 94804, 94805, 94806, 94850, 94901, 94903, 94904, 94920, 94922, 94923, 94924, 94925, 94926, 94928, 94930, 94931, 94937, 94939, 94940, 94941, 94945, 94946, 94947, 94949, 94951, 94952, 94954, 94956, 94960, 94965, 94970, 94972, 94974, 94998, 94999, 95003, 95004, 95005, 95006, 95008, 95010, 95012, 95014, 95017, 95018, 95019, 95020, 95023, 95030, 95032, 95033, 95035, 95037, 95039, 95043, 95045, 95046, 95050, 95051, 95053, 95054, 95060, 95062, 95064, 95065, 95066, 95070, 95073, 95075, 95076, 95101, 95110, 95111, 95112, 95113, 95116, 95117, 95118, 95119, 95120, 95121, 95122, 95123, 95124, 95125, 95126, 95127, 95128, 95129, 95130, 95131, 95132, 95133, 95134, 95135, 95136, 95138, 95139, 95140, 95141, 95148, 95190, 95191, 95192, 95193, 95194, 95196, 95202, 95203, 95204, 95205, 95206, 95207, 95209, 95210, 95211, 95212, 95214, 95215, 95219, 95220, 95222, 95223, 95228, 95230, 95231, 95232, 95236, 95237, 95240, 95242, 95245, 95246, 95247, 95249, 95251, 95252, 95255, 95257, 95258, 95296, 95297, 95301, 95303, 95304, 95306, 95307, 95310, 95311, 95313, 95315, 95316, 95317, 95320, 95321, 95322, 95323, 95324, 95325, 95326, 95327, 95328, 95329, 95330, 95333, 95334, 95335, 95336, 95337, 95338, 95340, 95341, 95343, 95345, 95346, 95348, 95350, 95351, 95354, 95355, 95356, 95357, 95358, 95360, 95361, 95363, 95364, 95365, 95366, 95367, 95368, 95369, 95370, 95372, 95374, 95376, 95377, 95379, 95380, 95382, 95383, 95385, 95386, 95388, 95389, 95391, 95397, 95401, 95403, 95404, 95405, 95407, 95409, 95410, 95412, 95415, 95417, 95420, 95421, 95422, 95423, 95425, 95427, 95428, 95429, 95432, 95436, 95437, 95439, 95441, 95442, 95443, 95444, 95445, 95446, 95448, 95449, 95450, 95451, 95452, 95453, 95454, 95456, 95457, 95458, 95459, 95460, 95461, 95462, 95463, 95464, 95465, 95466, 95467, 95468, 95469, 95470, 95472, 95476, 95480, 95482, 95485, 95488, 95490, 95492, 95493, 95494, 95501, 95503, 95511, 95514, 95519, 95521, 95524, 95525, 95526, 95527, 95528, 95531, 95532, 95536, 95540, 95542, 95543, 95546, 95547, 95548, 95549, 95550, 95551, 95552, 95554, 95555, 95558, 95560, 95562, 95564, 95565, 95567, 95568, 95569, 95570, 95573, 95585, 95587, 95589, 95595, 95602, 95603, 95605, 95606, 95607, 95608, 95610, 95612, 95614, 95615, 95616, 95618, 95619, 95620, 95621, 95623, 95624, 95626, 95627, 95628, 95629, 95630, 95631, 95632, 95633, 95634, 95635, 95636, 95637, 95638, 95640, 95641, 95642, 95645, 95648, 95650, 95651, 95652, 95655, 95658, 95659, 95660, 95661, 95662, 95663, 95664, 95665, 95666, 95667, 95668, 95669, 95670, 95671, 95672, 95673, 95674, 95677, 95678, 95681, 95682, 95683, 95684, 95685, 95687, 95688, 95689, 95690, 95691, 95692, 95693, 95694, 95695, 95703, 95709, 95713, 95720, 95722, 95726, 95735, 95742, 95746, 95747, 95757, 95758, 95762, 95765, 95776, 95811, 95814, 95815, 95816, 95817, 95818, 95819, 95820, 95821, 95822, 95823, 95824, 95825, 95826, 95827, 95828, 95829, 95830, 95831, 95832, 95833, 95834, 95835, 95836, 95837, 95838, 95840, 95841, 95842, 95843, 95864, 95867, 95887, 95894, 95901, 95903, 95910, 95912, 95914, 95916, 95918, 95919, 95920, 95922, 95923, 95925, 95926, 95928, 95929, 95930, 95932, 95934, 95935, 95938, 95939, 95941, 95942, 95943, 95945, 95946, 95947, 95948, 95949, 95953, 95954, 95957, 95959, 95960, 95961, 95962, 95963, 95965, 95966, 95968, 95969, 95970, 95971, 95972, 95973, 95975, 95976, 95977, 95979, 95981, 95982, 95983, 95987, 95988, 95991, 95993, 96001, 96002, 96003, 96006, 96007, 96008, 96010, 96013, 96014, 96015, 96016, 96017, 96019, 96020, 96021, 96022, 96023, 96024, 96025, 96027, 96028, 96029, 96031, 96032, 96033, 96034, 96035, 96038, 96039, 96040, 96041, 96044, 96047, 96048, 96050, 96051, 96052, 96055, 96056, 96057, 96058, 96059, 96061, 96062, 96064, 96065, 96067, 96069, 96071, 96073, 96075, 96076, 96080, 96085, 96086, 96088, 96091, 96094, 96096, 96097, 96101, 96103, 96104, 96105, 96107, 96108, 96109, 96112, 96114, 96115, 96117, 96118, 96120, 96121, 96122, 96123, 96124, 96125, 96126, 96128, 96129, 96130, 96132, 96133, 96134, 96136, 96137, 96146, 96150, 96161
States We Serve