Transfer Your 8mm, 16mm or Super Film and Movie Memories Into DVD, Bluray or mp4 in Indiana.

Redwood Film Transfer in Indiana
If you need a home film conversion company to expertly preserve your dearest memories in Indiana, then Redwood Film Transfer is your first-class selection. At Redwood Film Transfer, we're faithful to it's mission to offer outstanding service. In case you only need a an easy conversion of 8mm, 16mm or Super8 film to a digital form like DVD, mp4 or Bluray, or something more exacting, at we have the required automation and crew to get it done.

Film Transfer Services

Convert Super 8 to DVD

Convert 8mm Film to DVD

Convert 16mm Film to DVD
Contended customers are your leading source of verification of what you can expect from them. If you want excellent quality of service and product care, then Redwood Film Transfer is your best and most dependable choice. We've been offering first class service to very happy and very loyal film transfer and conversion customers nationally for decades. It's not by chance that we have the top level of quality fulfillment results in the industry. With Redwood Film Transfer, your important memories are in great hands. Get started now.
About Our Quality Home Movie Conversion Process
If you need top level of care and service, then Redwood Film Transfer is your first-class 8mm, 16mm or Super 8 film and home movie to digital transfer service provider to get the job done right and not just meet your needs but rise above them. We only rely on the latest procedures because we will not accept anything short of excellent quality results. It would be a long shot that you'd stumble on a experienced specialist locally. And that's why you may want to think about Redwood Film Transfer. Redwood Film Transfer has been devoted to trusted 8mm, Super8 and 16mm film conversion and transfer results by mail order nationwide for decades.
Convert 8mm, 16mm or Super 8 Film To DVD, Bluray or mp4 - CLICK HERE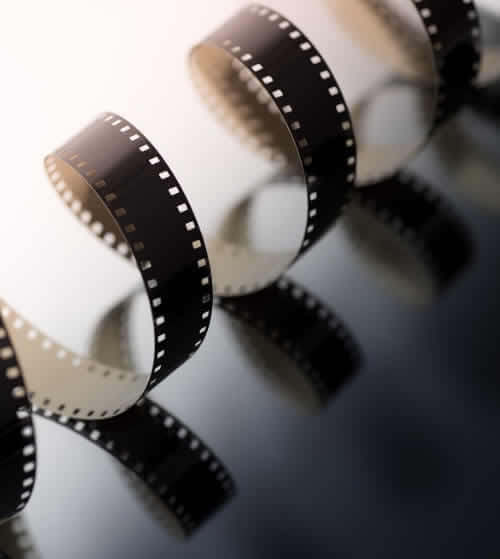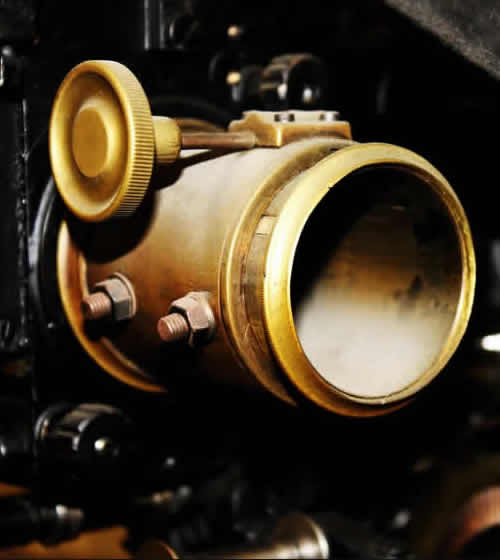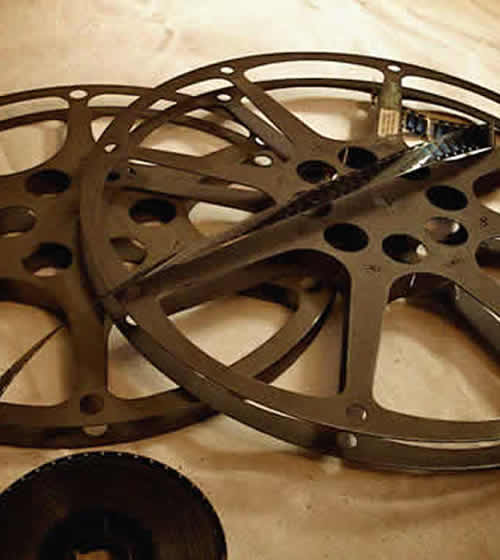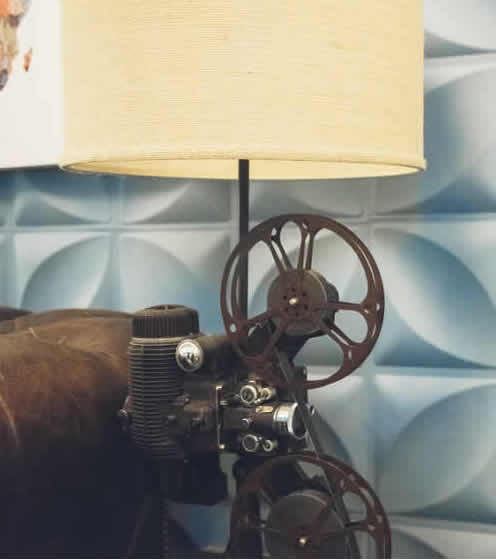 Cities We Serve in Indiana – Click Here
Zip Codes We Cover – Click Here
46001, 46011, 46012, 46013, 46016, 46017, 46030, 46031, 46032, 46033, 46034, 46035, 46036, 46037, 46038, 46039, 46040, 46041, 46044, 46048, 46049, 46050, 46051, 46052, 46055, 46056, 46057, 46058, 46060, 46062, 46064, 46065, 46068, 46069, 46070, 46071, 46072, 46074, 46075, 46076, 46077, 46085, 46104, 46105, 46106, 46107, 46110, 46112, 46113, 46115, 46117, 46118, 46120, 46121, 46122, 46123, 46124, 46126, 46127, 46128, 46130, 46131, 46133, 46135, 46140, 46142, 46143, 46146, 46147, 46148, 46149, 46150, 46151, 46156, 46157, 46158, 46160, 46161, 46162, 46163, 46164, 46165, 46166, 46167, 46168, 46171, 46172, 46173, 46175, 46176, 46180, 46181, 46182, 46184, 46186, 46197, 46201, 46202, 46203, 46204, 46205, 46208, 46209, 46210, 46211, 46213, 46214, 46216, 46217, 46218, 46219, 46220, 46221, 46222, 46223, 46224, 46225, 46226, 46227, 46228, 46229, 46231, 46234, 46235, 46236, 46237, 46239, 46240, 46241, 46249, 46250, 46254, 46255, 46256, 46259, 46260, 46262, 46266, 46268, 46274, 46275, 46277, 46278, 46280, 46282, 46283, 46285, 46290, 46291, 46295, 46296, 46298, 46303, 46304, 46307, 46310, 46311, 46312, 46319, 46320, 46321, 46322, 46323, 46324, 46327, 46340, 46341, 46342, 46347, 46348, 46349, 46350, 46356, 46360, 46365, 46366, 46368, 46371, 46373, 46374, 46375, 46382, 46383, 46385, 46390, 46391, 46392, 46394, 46402, 46403, 46404, 46405, 46406, 46407, 46408, 46409, 46410, 46501, 46504, 46506, 46507, 46508, 46510, 46511, 46514, 46516, 46517, 46524, 46526, 46528, 46530, 46531, 46532, 46534, 46536, 46538, 46539, 46540, 46542, 46543, 46544, 46545, 46550, 46552, 46553, 46554, 46555, 46561, 46562, 46563, 46565, 46567, 46570, 46571, 46573, 46574, 46580, 46582, 46590, 46601, 46613, 46614, 46615, 46616, 46617, 46619, 46626, 46628, 46635, 46637, 46699, 46701, 46702, 46703, 46705, 46706, 46710, 46711, 46714, 46721, 46723, 46725, 46730, 46731, 46732, 46733, 46737, 46738, 46740, 46741, 46742, 46743, 46745, 46746, 46747, 46748, 46750, 46755, 46759, 46760, 46761, 46763, 46764, 46765, 46766, 46767, 46770, 46772, 46773, 46774, 46776, 46777, 46779, 46781, 46783, 46784, 46785, 46787, 46788, 46791, 46792, 46793, 46794, 46795, 46797, 46798, 46802, 46803, 46804, 46805, 46806, 46807, 46808, 46809, 46814, 46815, 46816, 46818, 46819, 46825, 46835, 46845, 46897, 46901, 46902, 46910, 46911, 46913, 46914, 46915, 46917, 46919, 46920, 46923, 46926, 46928, 46929, 46932, 46933, 46936, 46938, 46939, 46940, 46941, 46943, 46947, 46950, 46951, 46952, 46953, 46959, 46960, 46961, 46962, 46968, 46970, 46971, 46974, 46975, 46978, 46979, 46982, 46985, 46986, 46988, 46989, 46990, 46991, 46992, 46994, 46996, 47001, 47003, 47006, 47010, 47011, 47012, 47016, 47017, 47018, 47020, 47022, 47023, 47024, 47025, 47030, 47031, 47032, 47036, 47037, 47038, 47040, 47041, 47042, 47043, 47060, 47102, 47104, 47106, 47108, 47110, 47111, 47112, 47114, 47115, 47116, 47117, 47118, 47119, 47120, 47122, 47123, 47124, 47125, 47126, 47129, 47130, 47132, 47133, 47134, 47135, 47136, 47137, 47138, 47140, 47141, 47142, 47143, 47144, 47145, 47147, 47150, 47160, 47161, 47162, 47163, 47164, 47165, 47166, 47167, 47170, 47172, 47174, 47175, 47177, 47190, 47199, 47201, 47203, 47220, 47223, 47224, 47227, 47229, 47230, 47231, 47232, 47234, 47235, 47236, 47240, 47243, 47244, 47246, 47250, 47260, 47264, 47265, 47270, 47272, 47273, 47274, 47281, 47283, 47302, 47303, 47304, 47305, 47306, 47320, 47325, 47326, 47327, 47330, 47331, 47334, 47336, 47338, 47339, 47340, 47341, 47342, 47345, 47346, 47348, 47352, 47353, 47354, 47355, 47356, 47357, 47358, 47359, 47360, 47362, 47368, 47369, 47371, 47373, 47374, 47380, 47381, 47383, 47384, 47385, 47386, 47387, 47390, 47392, 47393, 47394, 47396, 47401, 47403, 47404, 47405, 47406, 47408, 47421, 47424, 47427, 47429, 47431, 47432, 47433, 47436, 47438, 47441, 47443, 47446, 47448, 47449, 47451, 47452, 47453, 47454, 47456, 47459, 47460, 47462, 47465, 47468, 47469, 47470, 47471, 47501, 47512, 47513, 47514, 47515, 47516, 47519, 47520, 47521, 47522, 47523, 47524, 47525, 47527, 47528, 47529, 47531, 47532, 47537, 47541, 47542, 47546, 47549, 47550, 47551, 47552, 47553, 47557, 47558, 47561, 47562, 47564, 47567, 47568, 47573, 47574, 47575, 47576, 47577, 47578, 47579, 47580, 47581, 47585, 47939, 47940, 47942, 47943, 47944, 47946, 47948, 47949, 47950, 47951, 47952, 47954, 47955, 47957, 47959, 47960, 47963, 47967, 47968, 47970, 47971, 47974, 47975, 47977, 47978, 47980, 47981, 47987, 47989, 47990, 47991, 47992, 47993, 47994, 47995
States We Serve