World War II 16mm Film Preserved to Digital Files
Redwood Film Transfer recently transferred and enhanced 1940's WWII film to HD mp4 Files. The customer received these 16mm reels from his grandfather who was a pilot during WWII. These films mainly showcase the Naval Air Transport Service (NATS) which was a department of the United States Navy from 1941 – 1948. NATS was implemented for the purpose of transporting equipment, cargo, and personnel. Furthermore, the Naval Air Transport Service was responsible for dispersing 150,000 lbs of equipment that was vital in assisting the D-Day invasion of Normandy on June 6, 1944. Redwood Film Transfer was more than happy to help convert and preserve these historic films to HD mp4 files so they can be treasured by the family forever.

Our HD Film Conversion Process:
1) Clean, Repair, and Organize
Redwood Film Transfer began by cleaning the film with an anti-static solvent to remove the dirt, dust, and debris. This not only helps the film look as clear as possible, but it also allows the film to run smoothly through our scanners. If film is scanned without being cleaned, the dirt particles can often cause extra scratching to the surface of the film – which will then appear in the transfer.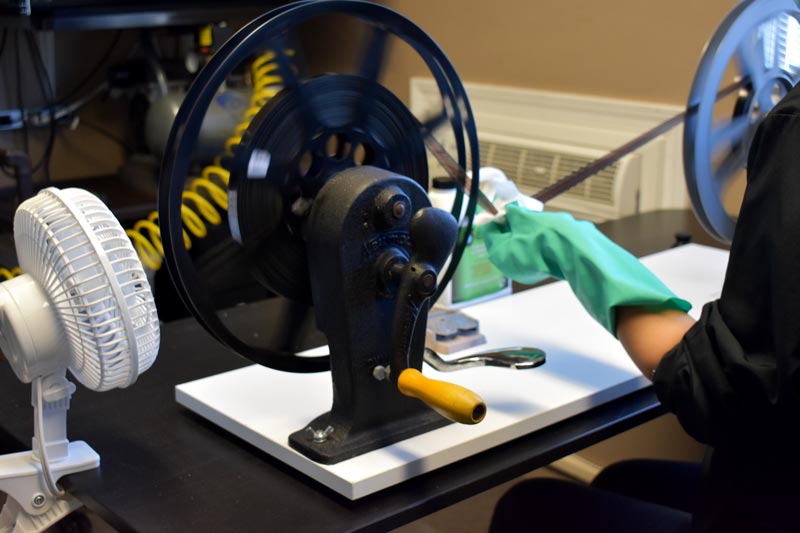 We then assessed the film for any repairs such as fixing faulty splices or adding new leader. Lastly, we sorted and labeled the reels by date.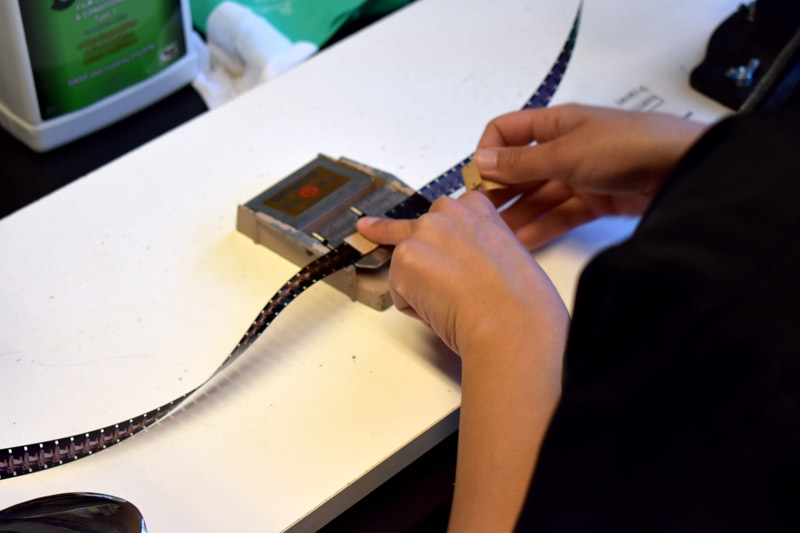 2) HD RetroScan
We used our RetroScan Universal 2K Film Scanners for this Film Conversion. These scanners use a 2K (almost 3K!) camera sensor to capture each reel frame-by-frame in HD (1920 x 1080p). The wide gate on the scanners permits us to access the entirety of each frame. Thus, none of the picture will get cut off. These scanners also contain a bright and cool LED light source so we can get vivid, brilliant colors with no risk of the film burning! Once everything was scanned, we analyzed the motion of each reel and adjusted the frame rate to match the original.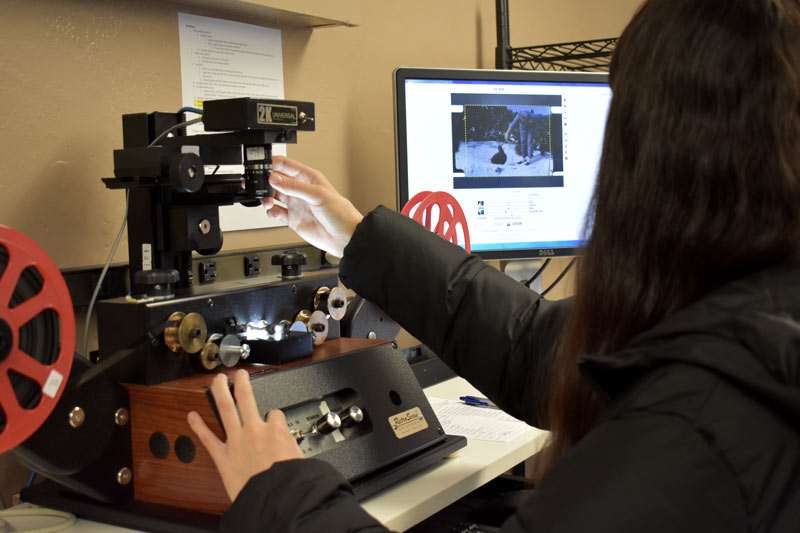 3) Edit and Enhance
Once the scanning was completed, we created HD Files for each reel and imported them (in order) into Adobe Premiere Pro. Since this customer opted for our Enhanced Film Transfer Service, we also balanced the color, brightness / contrast, shadow detail, and saturation of the films scene-by-scene.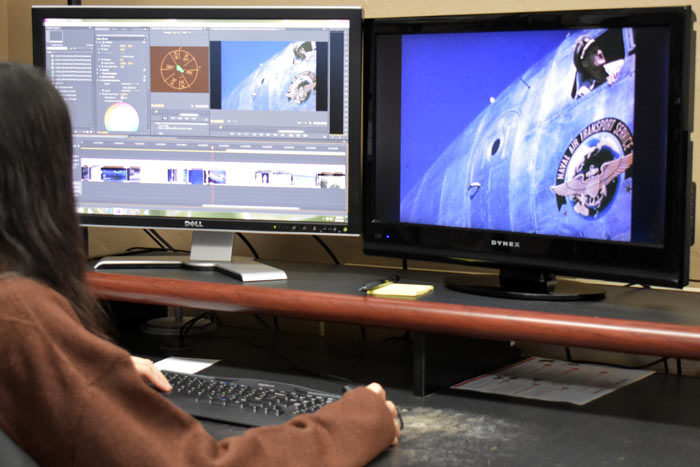 4) Encoding / Output
Lastly, we exported the new Digital Files using the H.264 Codec. We output them in High Definition (1920 x 1080p, 50 mb/s) and placed them onto a flash drive. Each file was labeled by customer name and reel numbers so the films were completely organized! The HD files can be played on almost any device including MAC, PC, and Smart TVs. They are also compatible with just about any editing software (Final Cut Pro, Adobe Premiere Pro, Sony Vegas, iMovie, Windows Movie Maker, etc…).
As a result, the customer received a USB flash drive with the HD mp4 files as well as their original films newly cleaned and conditioned.
Watch a quick preview of this film transfer below!
Do you have 8mm, Super 8, or 16mm Film you would like to Convert to Digital?
Click Here to Get Started