Convert Your 8mm, 16mm or Super 8 Film & Movies to DVD, Bluray or mp4

Your memories are safe with us. So you can relax.
It only takes a few minutes to pack and ship your film. Then we take over. From free cleaning, repair, splicing, an even adding trailers and background music of your choice. All included when we transfer your 8mm, 16mm or Super 8 film into the digital format of your choice. Be it into DVD, Bluray or into mp4. For decades we've been industry leaders in film conversion quality and customer service, having served thousands of happy customers!

You're Worried About Quality
30 Years of industry leadership.

You Insist on Top Quality
Only use the latest technology.

You Want the Best
Staff have a B.A. in film & video.

You Expect Top Level Service
Highest star rating in the industry.

Your Memories Are Valuable
30 years & never lost a reel!

You Want Full Service
From cleaning & repair to digitizing.

You Need it Fast
Most orders done within 2 weeks.

You Have Quality Concerns
All done in our Redwood City, CA Lab.
We know that your family memories preserved on 8mm, 16mm or Super 8 are deteriorating every day. Preserving them by transferring them to DVD, Bluray or mp4 is of paramount importance. We have been industry leaders in that field for 30 years and take that responsibility very seriously.
Our staff are not only highly skilled, but each member of our team directly involved with your project has a B.A. in audio, video and film. Your memories are being transferred to your preferred digital format by skilled and experienced hands. All film is cleaned, repaired and spliced before we make the transfer. No shortcuts are taken.
Technology also plays a key role in the process, and for that reason we only use the latest and the most sophisticated equipment available. In addition, all the work is done at our Redwood City, California city lab, where we have complete control over the quality and over delivery times.
Convert 8mm, 16mm or Super 8 Film To DVD, Bluray or mp4 - CLICK HERE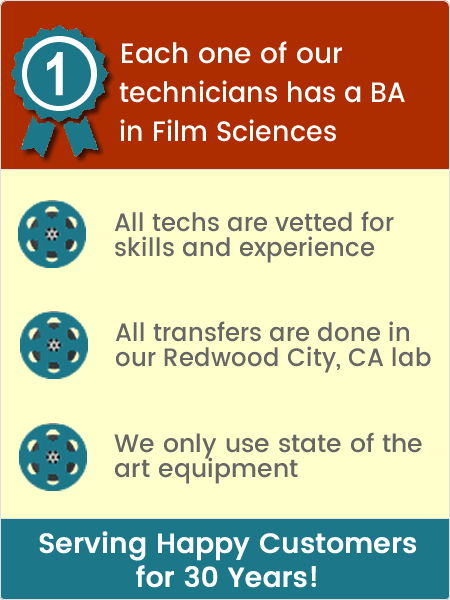 Converting 8mm Film to Digital as DVD, mp4 or Bluray in Chuckey, Tennessee
Redwood Film Transfer has the qualified experts for dealing with all kinds of film to digital conversion functions. It might be an easy conversion of 8mm, 16mm or Super8 to DVD, Bluray or mp4 or a more complicated task such as film rehabilitation, or fixing the 8mm home movie so we'll be able to convert 8mm Film to Digital, or to convert 8mm Films to DVD as part of the job to digitize 8mm Film. 8mm film transfer to DVD and 8mm movies to DVD is the basic process of converting your footage to DVD format. Super 8 film Transfer to Bluray is a top job we're tasked with doing regularly. Our area of expertise is in serving customers looking to digitalize 8mm films. Our customers reach us coast to coast, even from Chuckey. We can proudly say we offer the most trusted film digitization professionals, absolutely accessible in any place in Tennessee.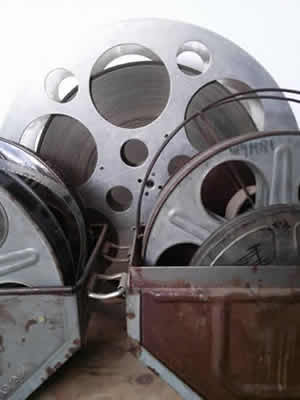 Maybe by chance you uncovered some film or home movies and plan to convert 8mm, 16mm or Super8 to DVD, mp4 or Bluray, or perhaps into several digital formats. Be very careful while shipping, storing and handling your home movie reels and film. Please… never try to clean your film at home! The film could be ruined. Film becomes brittle and old and may be impaired by cleaning and handling with household chemicals. We only utilize special cleaning agents made for cleaning and recovering your film reels and home movies before we begin any conversion process into digital. Included at no extra cost. These are essential elements for the conversion and transfer of all 16 mm, 8mm or Super 8 to DVD, Bluray or mp4, and it's critical that it's not bypassed.

Film Transfer Services

Convert Super 8 to DVD

Convert 8mm Film to DVD

Convert 16mm Film to DVD
Selecting a Reputable Business to Convert 8mm, 16mm or Super8 to DVD, mp4 or Bluray in Chuckey, TN
It's profoundly imperative for what you you want to gain, that you designate a trustworthy and skilled service professional well versed in the kind of film to digital conversion you need. Whether it's a basic conversion job of Super 8 home movies to digital, Redwood Film Transfer is the perfect choice for quality and dependable service. You might not fully realize the criticality of contracting the services of a home film and movie conversion veteran until later – when you have problems to deal with. And they're not repairable. Don't be enticed by unusually low priced film conversion choices because your prized memories are at risk.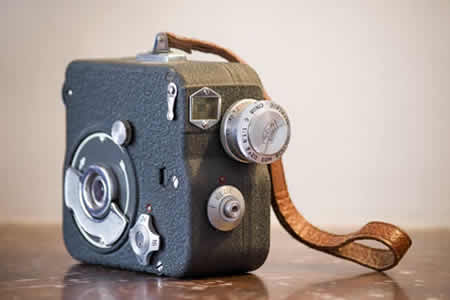 The schooling and experience behind our highly capable HD film scanning pros is the best. It's a daily commitment to quality film transfer and digitization that makes them top notch. To digitize 16mm film demands skill, attention to detail and experience. It may be a 16mm home movie conversion by transferring 16mm reels to DVD, or doing a 16 film transfer to Bluray, to digitalize 16mm films, Redwood Film Transfer pros are comfortably reachable everywhere in Chuckey. We're sensitive to the fact that it takes a very skilled service technician to convert 16mm film to digital or to convert 16mm films to DVD. It may be an easy activity such as one to convert 16mm film to digital or to convert 16mm films to DVD, or something more delicate. Even for revival of defective film frames. An often requested service is to convert 16mm film to digital or to convert 16mm films to DVD.
Skillful and Quality Film to Digital Conversion Specialists Are Hard to Find in Chuckey
There's only an outside chance that you'd find a trusted home movie film conversion and transfer business locally in Chuckey. And that's why you ought to consider Redwood Film Transfer. We have been serving delighted customers nationwide for decades. And we're right there, in your mailbox. Conversion of 16mm, Super 8 or 8mm to DVD, Bluray or mp4 calls for dependable and proven staff and dependable and high quality equipment. Reliability and consistent quality have underpinned our reputation in the industry. So it's all about ensuring outstanding result. Get in touch with us at Redwood Film Transfer and let us preserve your valued memories.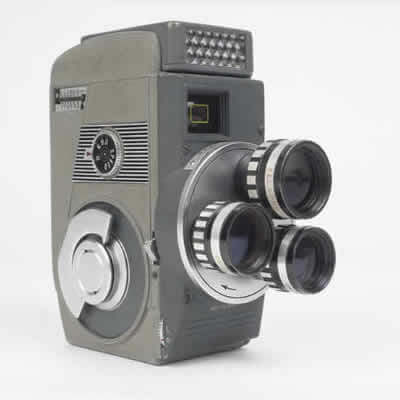 Examine More about Expert Services to Convert 8mm, Super 8 or 16mm to Bluray, mp4 or DVD in Chuckey, TN
As Redwood Film Transfer, we have been single mindedly focused on offering best-in-class service to ecstatic and loyal home movie film conversion, transfer and digitization customers nationally for decades. Transfers and conversions of film and home movies are completed at our central facility. We only approve top quality systems and don't compromise by using low grade film transfer and conversion automation which might put your your valued memories at risk. Redwood Film Transfer has been deeply dedicated to providing excellent 8mm, Super8 and 16mm film conversion and transfer quality of product and service by mail order across the country for two decades.
8mm, 16mm and Super 8 Film Transfer & Conversion - CLICK HERE
Seeking out a Super 8 home movie conversion service? Redwood Film Transfer has gained customer confidence as the most trusted HD film scanning near Chuckey. Maybe you're in need of a service to convert Super 8 film to digital or convert Super 8 films to DVD, then we have what you're looking for. Right here. Your Super 8 film transfer to DVD or Super 8 movies to DVD will receive great care and attention to detail. Have no worry, our highly competent masters are adept at handling the most tricky functions. If you're searching for a service provider to convert Super 8 home movies to digital, Redwood Film Transfer is ready and able to exceed your expectations.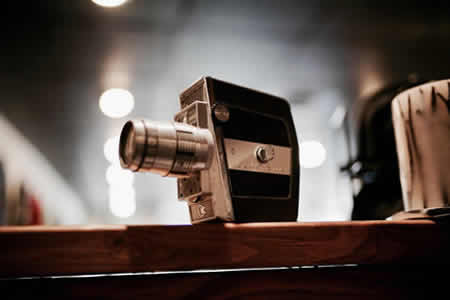 A dependable conversion and film transfer company absolutely must honestly talk about their specialized systems and their customer relationship benchmarks. It's also recommended that you examine their policies about guarantees or refunds. guarantees and refund policies. element of deciding on a an accomplished company is to discern how they function when handling unusual customer requests. Superior expertise is situations. At Redwood Film Transfer we insist on full disclosure about every facet of what we do, and concerning anything you might like to know more about.
Help You Can Get From a Redwood Film Transfer Pro in Chuckey, TN
Redwood Film Transfer is pledges to provide top notch customer service and to outdo all your wishes when it comes to results and delivering a high quality product. You can select from a wide spectrum of preferences for converting your 8mm, 16mm or Super 8 film and home movies into digital formats. Whether you're preference is conversion into Bluray, mp4 or DVD, or even into each one, it all depends on what you'd like. A full series of service options can be found here on this website. At Redwood Film Transfer, We have the technical knowledge to accurately transfer and convert home movies and film into various forms of formats. If you want outstanding quality of customer care and results, then Redwood Film Transfer is your ideal pick as a best-in-class service provider.
Tips On Hiring a Time Tested Film to Digital Conversion Expert
The first thing you need to do is ensure that, like Redwood Film Transfer, they have amazing comments from satisfied customers. In addition, find out that they provide the correct service you plan to hire. As the decisive final step, make sure that they offer superior people and technology to meet your expectations. Of course, with Redwood Film Transfer, you get all that and much more.
Cities We Serve in Tennessee – Click Here
Zip Codes We Cover – Click Here
37010, 37012, 37013, 37014, 37015, 37016, 37018, 37019, 37020, 37022, 37023, 37025, 37026, 37027, 37028, 37029, 37030, 37031, 37032, 37033, 37034, 37035, 37036, 37037, 37040, 37042, 37043, 37044, 37046, 37047, 37048, 37049, 37050, 37051, 37052, 37055, 37057, 37058, 37059, 37060, 37061, 37062, 37064, 37066, 37067, 37069, 37072, 37073, 37074, 37075, 37076, 37078, 37079, 37080, 37082, 37083, 37085, 37086, 37087, 37089, 37090, 37091, 37095, 37096, 37097, 37098, 37101, 37110, 37115, 37118, 37122, 37127, 37128, 37129, 37130, 37131, 37132, 37134, 37135, 37137, 37138, 37140, 37141, 37142, 37143, 37144, 37145, 37146, 37148, 37149, 37150, 37151, 37153, 37160, 37161, 37166, 37167, 37171, 37172, 37174, 37175, 37178, 37179, 37180, 37181, 37183, 37184, 37185, 37186, 37187, 37188, 37189, 37190, 37191, 37201, 37203, 37204, 37205, 37206, 37207, 37208, 37209, 37210, 37211, 37212, 37213, 37214, 37215, 37216, 37217, 37218, 37219, 37220, 37221, 37228, 37232, 37234, 37235, 37236, 37238, 37240, 37241, 37242, 37243, 37246, 37250, 37301, 37302, 37303, 37304, 37305, 37306, 37307, 37308, 37309, 37310, 37311, 37312, 37313, 37317, 37318, 37321, 37322, 37323, 37324, 37325, 37327, 37328, 37329, 37330, 37331, 37332, 37333, 37334, 37335, 37336, 37337, 37338, 37339, 37340, 37341, 37342, 37343, 37345, 37347, 37348, 37350, 37351, 37352, 37353, 37354, 37355, 37356, 37357, 37359, 37360, 37361, 37362, 37363, 37365, 37366, 37367, 37369, 37370, 37373, 37374, 37375, 37376, 37377, 37379, 37380, 37381, 37383, 37385, 37387, 37388, 37389, 37391, 37396, 37397, 37398, 37402, 37403, 37404, 37405, 37406, 37407, 37408, 37409, 37410, 37411, 37412, 37415, 37416, 37419, 37421, 37450, 37501, 37544, 37601, 37604, 37615, 37616, 37617, 37618, 37620, 37640, 37641, 37642, 37643, 37645, 37650, 37656, 37657, 37658, 37659, 37660, 37663, 37664, 37665, 37669, 37680, 37681, 37683, 37686, 37687, 37688, 37690, 37691, 37692, 37694, 37699, 37701, 37705, 37708, 37709, 37710, 37711, 37713, 37714, 37715, 37716, 37721, 37722, 37723, 37724, 37725, 37726, 37727, 37729, 37731, 37737, 37738, 37742, 37743, 37745, 37748, 37752, 37753, 37754, 37755, 37756, 37757, 37760, 37762, 37763, 37764, 37765, 37766, 37769, 37770, 37771, 37772, 37774, 37777, 37779, 37801, 37803, 37804, 37806, 37807, 37809, 37810, 37811, 37813, 37814, 37818, 37819, 37820, 37821, 37825, 37826, 37829, 37830, 37840, 37841, 37843, 37846, 37847, 37848, 37849, 37852, 37853, 37854, 37857, 37860, 37861, 37862, 37863, 37865, 37866, 37869, 37870, 37871, 37872, 37873, 37874, 37876, 37877, 37878, 37879, 37880, 37881, 37882, 37885, 37886, 37887, 37888, 37890, 37891, 37892, 37902, 37909, 37912, 37914, 37915, 37916, 37917, 37918, 37919, 37920, 37921, 37922, 37923, 37924, 37929, 37931, 37932, 37934, 37938, 37995, 37996, 37997, 37998, 38001, 38002, 38004, 38006, 38008, 38011, 38012, 38015, 38016, 38017, 38018, 38019, 38023, 38024, 38028, 38030, 38034, 38037, 38039, 38040, 38041, 38042, 38044, 38047, 38049, 38052, 38053, 38055, 38057, 38058, 38059, 38060, 38061, 38063, 38066, 38067, 38068, 38069, 38075, 38076, 38079, 38080, 38103, 38104, 38105, 38106, 38107, 38108, 38109, 38111, 38112, 38114, 38115, 38116, 38117, 38118, 38119, 38120, 38122, 38125, 38126, 38127, 38128, 38131, 38132, 38133, 38134, 38135, 38136, 38137, 38138, 38139, 38141, 38145, 38147, 38148, 38150, 38151, 38152, 38157, 38159, 38161, 38163, 38166, 38188, 38193, 38194, 38197, 38201, 38220, 38221, 38222, 38224, 38225, 38226, 38229, 38230, 38231, 38232, 38233, 38236, 38237, 38238, 38240, 38241, 38242, 38251, 38253, 38255, 38256, 38257, 38258, 38259, 38260, 38261, 38301, 38305, 38310, 38311, 38313, 38315, 38316, 38317, 38318, 38320, 38321, 38326, 38327, 38328, 38329, 38330, 38332, 38333, 38334, 38337, 38339, 38340, 38341, 38342, 38343, 38344, 38345, 38347, 38348, 38351, 38352, 38355, 38356, 38357, 38358, 38359, 38361, 38362, 38363, 38366, 38367, 38368, 38369, 38370, 38371, 38372, 38374, 38375, 38376, 38379, 38380, 38381, 38382, 38387, 38388, 38390, 38391, 38392, 38401, 38425, 38449, 38450, 38451, 38452, 38453, 38454, 38456, 38457, 38459, 38460, 38461, 38462, 38463, 38464, 38468, 38469, 38471, 38472, 38473, 38474, 38475, 38476, 38477, 38478, 38481, 38482, 38483, 38485, 38486, 38487, 38488
States We Serve